Franchise vs. Your Own Ground-up Business
Perhaps you know that you want to own your own business already but are still uncertain about whether to buy a franchise or start your own business from the ground up. Many franchise owners have been where you are.
The good news is, you have the option to choose whether to buy a franchise or grow your own business from scratch.  When it comes to owning your own business, success very much depends on the type of business you choose – not just the industry.  There are benefits to buying a franchise over going it all on your own.  Which would be a better fit for you?  Read on!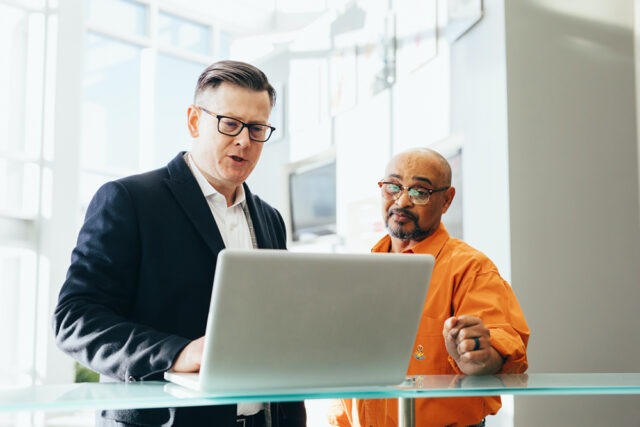 Do you want to buy a franchise, or start a business from the ground up?
Starting a franchise could take less money than a ground-up enterprise.
Business-minded folks know that the more money they can save on the front-end, the faster they will be able to turn a profit in their new business.  The good news is that you could start a franchise that is in the same industry as your desired business, for a lot less initial investment.  Franchising will even cost less than buying an established business in a similar industry to the franchise you are researching.  Franchises by and large beat out the competition in cost savings right at the start.  That's a driving factor for most, who decide to start a franchise rather than a brand new business.  If you are in search of a low-cost franchise opportunity, consider Superior Fence & Rail.
That's why we call it an OPPORTUNITY.  Franchise business have a higher success rate.  According to Entrepreneur.com, franchises are shown to have a 90% success rate, where ground-up businesses have a success rate of 15%.  At Superior Fence & Rail, we know the secret to successful franchises is that the franchisor has already gone through the new business growing pains for current and future franchisees.  They have tested the waters over the years.  They have failed at times and made their business better as a result.  They have grown their markets with brand recognition and trust.  If you want to be in business for yourself and are averse to high-stakes ventures, go all in on a franchise!
Franchising doesn't require prior experience.
Perhaps one of the most positive aspects of buying a franchise over a ground-up business, is that new entrepreneurs don't have to be experienced in their chosen franchise industry.  When you buy a franchise, the franchisor will train you in your new business.  Part of the start-up costs with Superior Fence & Rail's franchise system, are in the invaluable training you will receive before you open your new business.  You can gain knowledge and experience from folks, who have already been very successful in your industry – the franchisors, of course, but also franchisees, like you.  At Superior Fence & Rail, this is not a crash-course training ritual, but start-up and ongoing training and support.  We want you to succeed, and we will help you do it!
You won't be a virtual unknown if you buy a franchise.
It's human nature to feel a bit out of place if you show up at a huge party where no one knows you.  If the thought of making yourself known in business is scary for you, consider purchasing a franchise instead of starting your own business.  A franchise is like the most popular kid in class, who walks you around to introduce you to all their friends and admirers.  Their name is already out there, but you must be certain that folks know the franchise because of their good reputation.  Superior Fence & Rail is well-known across the U.S. because our clients have given us more than 4,000 positive reviews online.  We are the highest-rated fence company in the nation, in fact.  Our good reputation has been built, one project at a time, by our franchisees.  Are you ready to become a business owner through franchising?
Are you ready to be a part of a trusted franchise team?  Get in touch with Superior Fence & Rail to discuss becoming a fence franchise owner!  For franchising information, visit https://fencefranchise.superiorfenceandrail.com/ or contact [email protected].
Why Choose Superior Fence & Rail Franchise?
Operations Support & Training
No-Experience Necessary
Proprietary Software
Marketing and Sales Support Training
Group Buying Power
Residential & Commercial Clientele
Get started with one of the best franchise opportunities around.